Are you all tired and full or turkey? Ready for a bit of online shopping? I am. And the Fat Quarter Shop sales have started!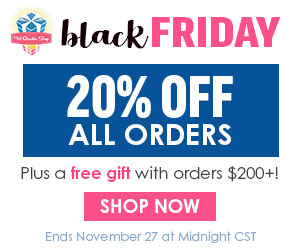 I have been saving my pennies all year for this sale. Seriously. I use iBotta. It is an app that gives cash back on things I'd purchase anyway, like milk and eggs, but also, purchases on Amazon or at JoAnns. You can have the cash transferred to your bank or PayPal account. I've been letting mine accumulate since last November so I have cash to spend guilt free on fabric! Click here if you want to learn more.
Anyway, the Fat Quarter Shop Sale has just begun and runs through November 30 at midnight. I can't wait to see what the flash sales will be!
Happy shopping!
This post contains affiliate links. That means if you click through from a link on this post and then make a purchase, I get a few pennies back. It doesn't cost you anything. Because of the amount of posting I do, this blog is not free to me. My cost is now several hundred dollars a year. Your support helps greatly and I appreciate it very much!